Aadhaar Verification How To Verify Aadhaar Card Online And Offline Via MAadhaar App Know Details
Aadhaar Verification Through mAadhaar App: The Unique Identification Authority of India (UIDAI), the Aadhaar issuing organization, keeps sharing various tips from time to time to its Aadhaar holders. Nowadays Aadhaar card is used everywhere as ID proof. In such a situation, along with its increasing use, cases of fraud related to it have also increased. For this reason, before accepting the Aadhaar card, you must verify it. You can do this verification both online and offline.
You will need the QR code for offline verification. This code is present everywhere from e-Aadhaar to PVC and Aadhaar Letter. You can easily check the authenticity of Aadhaar by scanning this QR code. In such a situation, we are giving you information about how to verify Aadhaar both online and offline from the comfort of your home-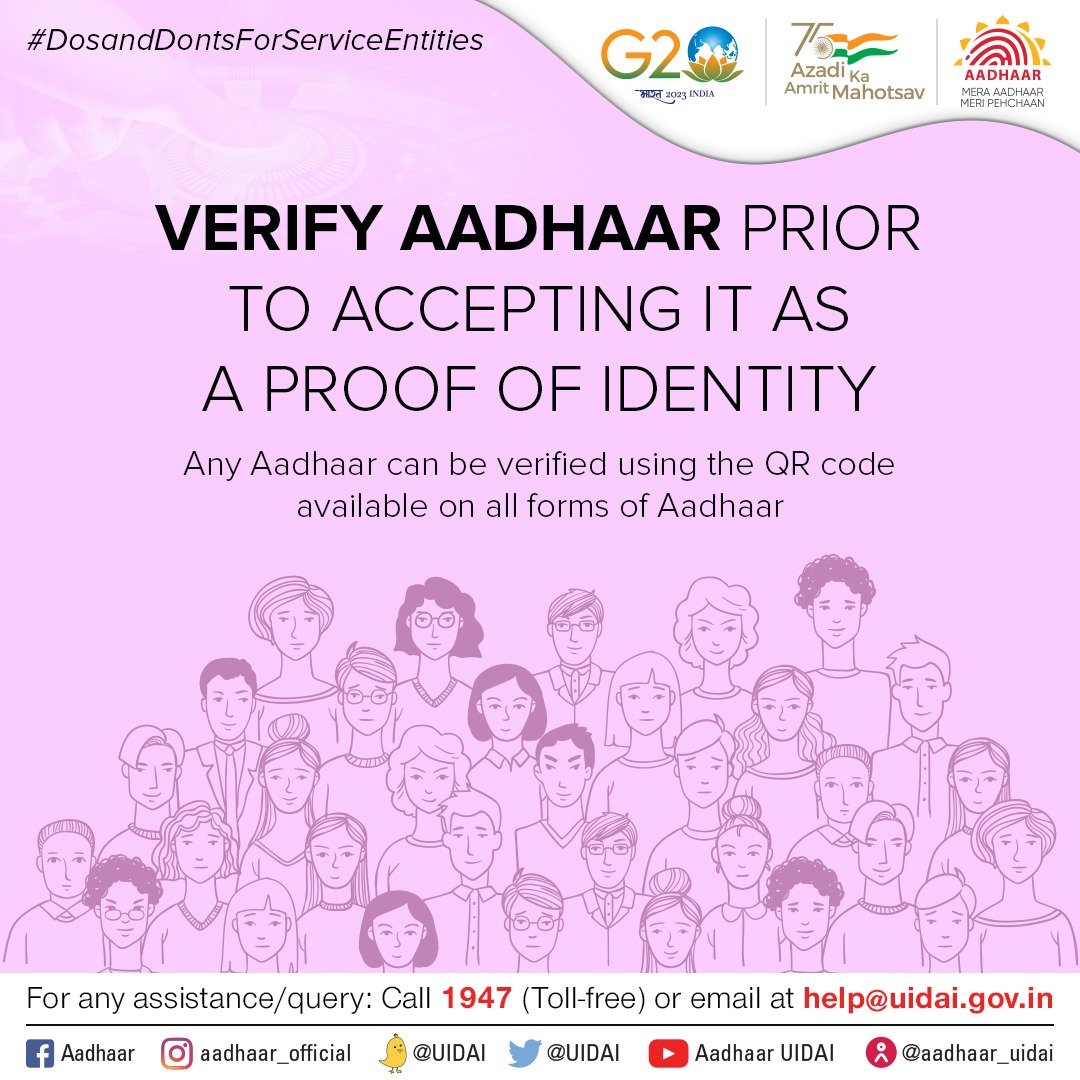 Process to verify Aadhaar online-
For online verification, first go to the official website of UIDAI myaadhaar.uidai.gov.in.
Here you will get the option to enter the Aadhaar number.
Enter the 12 digit Aadhaar number here.
After this click on 'Proceed and Verify Aadhaar'.
Within a few minutes, information related to the Aadhaar number will start appearing in front of you. Error will appear on the wrong Aadhaar number.
Do offline verification with mAadhaar app-
For this, first of all download mAadhaar app in your mobile.
As soon as you open the app, you will see the QR code scanner, through which you can scan offline Aadhaar as well.
Now scan the QR code of your Aadhaar.
After this, you will see the information related to that base.
Read This Also-Cryptocurrency Latest News