Meta Layoffs Former Meta Employee Shares That She Got 1.5 Crore Salary For Doing Nothing Know Details
Meta Layoffs 2023: The hit of recession has affected the people working in the tech sector the most. World's leading companies like Microsoft, Twitter, Amazon, Facebook's parent company Meta Layoffs etc. have laid off their employees on a large scale. Many people who have been retrenched have expressed their pain of retrenchment on social media platforms like LinkedIn, Twitter etc. At the same time, many people are also sharing their story on video platforms like Tiktok. Meanwhile, such a story of an employee of Meta is going viral on Tick Talk, seeing which everyone is surprised.
Company was giving 1.5 crore package without work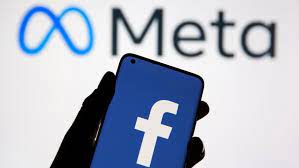 While sharing the video on Tick Talk, this Meta employee named Madeline Machado has claimed that she hardly did any work during her 6 months job in Meta company. She was working in the HR department of the company. She claimed in the video that she was shocked when she got a job offer from Meta Company. It was like a dream come true for him. According to the report published in Daily Mail, he did not do a single job in 6 months of his job. During this, the company was giving him a package of $ 190,000 i.e. Rs 1.5 crore.
The boss refused to work
Madeline Machado told that she used to work in the HR department and her boss asked her not to do any new recruitment for the first 6 months. Her boss said that the company does not expect any new recruits from Madeline for 6 months or say a year. According to the employee's LinkedIn profile, he worked for the company only from September 2021 to February 2022. After this video of Madeline Machado went viral, many people termed her lazy.
Read This Article:what is affiliate marketing | a free virtual event 2023 |
Meta layoffs
Facebook's parent company has laid off employees on a large scale twice since 2022. Meta had laid off a total of 11,000 employees in November 2022 in the first round. After 4 months of this retrenchment, the company has once again laid off 10,000 employees in March.
Visit For Hindi:www.pinfinder.in
Read This Also-PAN Aadhaar Link How To Check Status PAN Aadhaar Linking Status Know Step By Step Process