Stocks In Watch, Morning Update,18/01/2023
Stocks In Watch 18/01/2023
Stocks In Watch:Siemens ltd. Siemens ltd announced that it has received an order for 1,200 locomotives of 9000 horsepower (HP) from Indian Railways, marking the single largest locomotive order in the history of Siemens Mobility and single largest order in the history of Siemens in India. Siemens will design, manufacture, commission and test the locomotives. Deliveries are planned over 11 year period, and the contract includes 35 years of full service maintenance. The locomotives will be assembled in the Indian Railways factory in Dahod, Gujarat. Maintenance will be performed in four Indian Railways depots located in Vishakhapatnam, Raipur, Kharagpur and Pune. Locomotive assembly and maintenance will be implemented together with the staff of Indian Railways. The contract has a total value of Rs. 26,000 crore (approximately), excluding taxes and price variation. The state-of-the-art locomotives will be used for freight transport throughout the Indian Railways network and are specified to haul loads of 4,500 tons at a maximum speed of 120 km per hour. Producing 9000 HP, they will be one of the most powerful freight locomotives in the world. They will be equipped with advanced propulsion systems that are also produced locally in Siemens factories in India as well as the Railigent platform to deliver high levels of availability and performance. Positive for Siemens ltd. as the contract order value is robust which will strengthen its future revenue growth visibility.
Federal Bank: Federal bank reported strong net profit growth during 3QFY23 mainly led by robust credit growth and sharp margin uptick. The bank has clocked 1.3% RoA, the highest in the past 7 years, and sets its eyes on consistently delivering RoA of 1.2%, provided it is not hit by major macro dislocations. It has delivered decent credit growth at 19% YoY/4% QoQ, mainly owing to faster growth in corporate/SME while retail growth moderated due to decline in the gold loan book in turn, due to readjustment with its Fintech partner. Margins threw up a positive surprise, at 3.5% largely due to asset re-pricing. Asset quality remains well under control, with GNPA being flat QoQ at 2.4%, thereby leading to continued lower LLP and, so, better profitability. Bank is comfortably placed, with Tier I at 13.6%. Deposits growth, too, was healthy, at 15% YoY/6.5% QoQ, mainly on faster growth in Term Deposits, leading to drop in CASA ratio by 200bps to 34%. The bank reported healthy net profit growth of 54% YoY at Rs 803 crore on the back of strong core earnings. Positive on Federal Bank given its consistency in delivering growth, margins and RoA and strong credit growth.
Morning Updates 18/01/23
Morning Updates…
* Indo-Russian joint venture begins manufacturing Kalashnikov AK-203: Rostec*
An Indo-Russian joint venture has started manufacturing Kalashnikov AK-203 assault rifles in Uttar Pradesh's Amethi, a move that will lend greater firepower to the Indian armed forces. Indo-Russian Rifles Private Limited plans to ensure 100 per cent localisation of the production of AK-203 rifles in India. In future, the company may also increase output and upgrade its production facilities to produce advanced rifles based on the Kalashnikov assault rifle platform, Rostec State Corporation said in a statement. The joint venture, registered and located in India, whose founders on the Russian side are Rosoboronexport and Kalashnikov Concern (both subsidiaries of the Rostec State Corporation), has started producing Kalashnikov assault rifles, it said.

* Sebi returns Lava Intl's draft IPO papers; asks to refile with updates*
Capital markets regulator Sebi has returned the draft IPO papers of Lava International and asked the home-grown mobile maker to file documents again with certain updates. The move might delay the company's initial public offering (IPO). Lava International had filed draft red herring prospectus (DRHP) with the Securities and Exchange Board of India (Sebi) in September 2021 to raise funds through an initial share-sale. The proposed IPO comprises fresh issuance of equity shares worth up to Rs 500 crore and an offer for sale (OFS) component of 4,37,27,603 equity shares.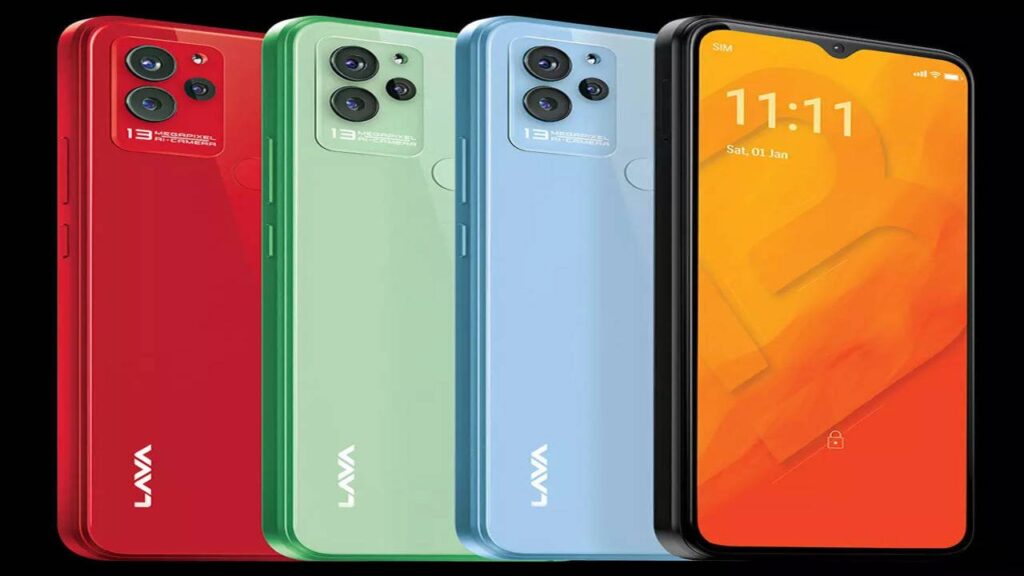 * Rupee slides 0.5% as importers continue to lock in dollar purchases*
The rupee extended its losing streak this week, shedding 0.5 per cent versus the US dollar over the past couple of days, as importers continued to lock in dollar purchases after a sharp appreciation in the domestic currency last week. The rupee settled at 81.77 per US dollar on Tuesday as against 81.62 per US dollar on Monday. The domestic currency had closed at 81.34 per US dollar at the end of the previous week. The rupee had strengthened 1.7 per cent versus the dollar last week. Purchases of the US dollar by the Reserve Bank of India and persistent outflows of overseas investment also dragged the rupee lower, currency traders and analysts said.

*Commodity play*
Gold – Rs 56550/10gm, Silver – Rs 68598/kg, Brcrude – Rs 6440/barrel, Degumsyoil – Rs 1296/10kg, Copper – Rs 764/kg.

*Corporate News*
ICICI Prudential Life Insurance net profit drops 29% YoY in Dec quarter.

Infosys inks MoU with JNTU-K to accelerate digital, life skills development.

NCLT sanctions amalgamation of Equitas Holdings and Equitas SFB.

SGX Nifty indicates positive start to Indian markets trading at 18116 levels up by 0.22% or 40 points. Dow Jones ended yesterdays session in red down by 1.14% at close.

Sector in focus – Banks, Telecommunications, Power & Chemicals.
READ THIS ALSO:-Every Second Iphone Will Be Manufactured In Indian By 2027 Apple iPhone: In the manufacturing of iPhone