Kishore Biyani Has Resigned From His Position Of Executive Chairman And Director Of Future Retail Ltd.
Kishore Biyani Resigned: Businessman Kishore Biyani has resigned from the post of chairman of the suspended board of directors of debt-ridden Future Retail Limited (FRL). The company is currently facing bankruptcy proceedings. Future Retail said in a notice to the stock exchanges that the company's 'Executive Chairman and Director' Biyani has submitted his resignation. Kishore Biyani, the executive chairman of Future Retail, is considered the founder of the modern retail business in the country.
Information about Kishore Biyani's resignation surfaced on Wednesday
The resolution professional of the company received this information through email on January 24, 2023. Now under the Insolvency and Bankruptcy Code (IBC), his resignation will be placed before the Committee of Creditors (CoC). Future Retail Limited had to face insolvency proceedings for defaulting on a loan from Bank of India. His resignation has been considered effective from January 23. The company said in its official statement, 'It is informed that Mr. Kishore Biyani has resigned from the post of Executive Chairman and Director of the company with effect from 23 January 2023.'
Kishore Biyani was known as Retail King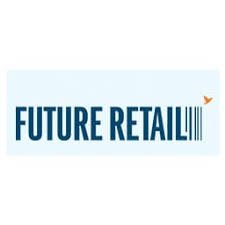 Future Retail Limited has established many big brands for retail business and operates the retail segment of hyper supermarkets through brands like Big Bazaar, Foodhall, Easyday. However, today is a very difficult time for the company and this company is currently facing bankruptcy proceedings. 61 year old Kishore Biyani established many trends in the market under his retail king status and his name is known to all in the retail business in the country.
What did Kishore Biyani say on his resignation
Assuring the lenders to cooperate, Kishore Biyani said that despite my resignation, I will be present for all possible help. With my limited resources and ability to resolve any issue related to the company I am always ready and it goes without saying.
Read This Also:Q3 Result Tata Motors