27/12/2022, Morning Alerts,Bulk Deals, Corporate Action.
Morning Alerts
PLI scheme for textiles attracts Rs 1,536 crore in investments: Govt
The Rs 10,683-crore production-linked incentive scheme for India's textiles sector attracted investments of Rs 1,536 crore as approval letters were issued to 56 applicants who met the eligibility criteria, the government said on Monday. Applications under the PLI Scheme for textiles were received through a web portal from January 1, 2022, to February 28, 2022. The Centre launched the PLI Scheme with an approved outlay of Rs 10,683 crore to promote the production of MMF apparel, MMF fabrics and Products of Technical Textiles in the country to enable the textiles industry to achieve size and scale and to become competitive. "Selection Committee chaired by Secretary (Textiles) has selected 64 applicants under the scheme. 56 applicants have completed the mandatory criteria for the formation of a new company and approval letters have been issued to them. Investment to the tune of Rs 1,536 crore has been made so far," an official statement said.
Coal consumers body seeks renewal of rake-based supply to non-power sector
The Coal Consumers Association of India (CCAI) has made a plea to the government to resume rake-based supplies to the non-power sector in a bid to maintain cost competitiveness and sustain operations. Despite Coal India's production and despatches improving considerably this year, the supply of dry fuel to the non-power sector continues to languish below optimal levels amidst spiralling costs. This situation has led to the non-power sector relying on road-based supplies, in turn leading to soaring costs for its constituent industries. Converting rail quantities to road offtake often attracts higher premiums than those already paid to Coal India Ltd (CIL) for rake-based supplies, CCAI said.
India's agri, allied commodities export up 12% in Apr-Oct to $30 billion
India's export of agriculture and allied commodities rose 11.97 per cent to USD 30.21 billion during April-October period of current fiscal year, the agriculture ministry said on Monday. The exports stood at USD 26.98 billion in the same period of 2021-22, it said in a statement. Wheat, basmati rice, raw cotton, castor oil, coffee, and fresh fruits were major commodities exported from India. The overall export of agri and allied commodities rose 20 per cent to USD 50.24 billion in 2021-22, when compared with USD 41.86 billion in the previous year, it added. The ministry said there was improvement in the farm produce logistics with the introduction of 'Kisan Rail' service in July 2020. Till December this year, Kisan rails were operated on 167 routes in the country.
Commodity play
Gold – Rs 54164/10gm, Silver – Rs 67341/kg, Brcrude – Rs 6210/barrel, Degumsyoil – Rs 1296/10kg, Copper – Rs 718/kg.
Corporate News
Advent International to pick up 50.1% in Suven Pharma for Rs 6,313 crore.
Alembic Pharma gets USFDA nod for generic drug to treat breast cancer.
LIC Housing Finance raises lending rates by 35 bps, cites market conditions.
SGX Nifty indicates positive start to Indian markets trading at 18081 levels up by 0.29% or 52 points.
Sector in focus – Banks, Fertilizers, Pharma & IT.
Global market update
SGX NIFTY: +56(18083) @7:40 am Considering Monday's closing of 18027
DOW: Closed overnight
Nasdaq: Closed overnight
DOW FUTURES: +205(+0.62)
HANGSENG: -86(-0.44%)
SHANGHAI COMP: +14(+0.50%)
NIKKEI: +290(+1.11%)

GOLD COMEX(USD/toz): 1809.30(+0.28%)
SILVER COMEX (USD/toz): 24.02(+0.40%)
LME COPPER(USD/MT): 8349.50(+0.47%)
LME ZINC(USD/MT): 2965.00(+0.58%)
LME ALUMINIUM(USD/MT): 2389.50(-0.69%)
BRENT CRUDE(USD/bbl): 84.57(+0.77%)
WTI CRUDE OIL(USD/bbl): 80.30(+0.93%)

USDINR: 82.65(-0.26%)
DOLLAR INDEX: 103.74(-0.29%)
US 10YRS BOND YIELD: 3.73%
INDIA 10YRS BOND YIELD: 7.31%

FII: -497
DII: +1285
FII F&O: -9304
BSE CASH SEGMENT TRADED VALUE (Rs Crs): 3511
NSE CASH SEGMENT TRADED VALUE(Rs Crs): 46549
A/D Ratio: 5.11
Securities in Ban Period: PNB
Bulk Deals and insider Trades
Bulk Deals
*Abans Holdings Limited : Maven India Fund Buy 279581 Shares @ Rs. 202.14
*Gcsl : Axis Investments Buy 86400 Shares @ Rs. 94.43
*Sturdy : Punjab National Bank Sell 1271227 Shares @ Rs. 0.51
Insider Trade
Acquisition*
*Promoter Acquisition 200 shares of Atul Ltd.
*K Gautam Director Acquisition 1000 shares of Ncl Industries Ltd.-$ on 26-Dec-22
*Promoter Group Acquisition 53238 shares of Hikal Ltd.
*Ashapura Industrial Finance Limited Promoter Group Acquisition 305000 shares of Ashapura Minechem Ltd.
*VINTEX TOOLS PRIVATE LIMITED Promoter Group Acquisition 15000 shares of Shakti Pumps (India) Ltd.-$ on 23-Dec-22
*Brett Enterprises Pvt. Ltd. Promoter Group Acquisition 4000 shares of Vaibhav Global Ltd on 23-Dec-22
Disposal
*Samvegbhai Arvindbhai Lalbhai Promoter & Director Disposal 200 shares of Atul Ltd. on 22-Dec-22
*Nikhil Chopra Director Disposal 5000 shares of J.B.Chemicals & Pharmaceuticals Ltd. on 22-Dec-22
Invoke
*A J TOLLS PRIVATE LIMITED Revised Promoter Group Invoke 350000 shares of Mep Infrastructure Developers Ltd
Dividend Update
*Advani Hotels & Resorts (India) Ltd. Interim Dividend Rs. 2 Ex Date 29-Dec-2022
*Sarthak Metals Ltd. Interim Dividend Rs. 1 Ex Date 30-Dec-2022
Corporate Action
Dividend
29-Dec-22
ADVANIHOTR: Interim Dividend – Rs. – 2.00
30-Dec-22
SMLT: Interim Dividend – Rs. – 1.00
IPO
Radiant Cash Management Services: Open: 23-Dec-22; Close: 27-Dec-22
Buyback
Tips Industries: Ex-Date: 29-Dec-22
Technocraft Industries (I): Ex-Date: 30-Dec-22
Jagran Prakashan: Ex-Date: 05-Jan-23
Softsol India: Ex-Date: 13-Jan-23
Orbit Exports: Open: 15-Dec-22; Close: 28-Dec-22
Tanla Platforms: Open: 20-Dec-22; Close: 02-Jan-23
Dhanuka Agritech: Open: 26-Dec-22; Close: 06-Jan-23
Bonus
Advait Infratech: Bonus Issue 1:1; Ex-Date: 28-Dec-22
Naysaa Securities: Bonus Issue 15:10; Ex-Date: 30-Dec-22
Globe Commercials: Bonus Issue 1:1; Ex-Date: 06-Jan-23
KPI Green Energy: Bonus Issue 1:1; Ex-Date: 18-Jan-23
Stock Split
Filatex India: Stock Split From Rs. 2/- to Rs. 1/-; Ex-Date: 27-Dec-22
Supreme Petrochem: Stock Split From Rs. 4/- to Rs. 2/-; Ex-Date: 05-Jan-23
Vishnu Chemicals: Stock Split From Rs. 10/- to Rs. 2/-; Ex-Date: 13-Jan-23
Rights Issue
Rajapalayam Mills: Ex-Date: 30-Dec-23
Visagar Financial Services: Ex-Date: 30-Dec-23
Hatsun Agro Products: Open: 19-Dec-22; Close: 09-Jan-23
RSWM Ltd: Open: 23-Dec-22; Close: 06-Jan-23
Stocks in Action
CAMS: CAMS is the largest registrar and transfer agent (RTA) for mutual funds. The mutual funds (MF) industry is going from strength to strength with asset under management (AUM) crossing a record high of Rs 40 lakh crore as of November, almost a 2-fold increase in a span of 5 years. As of September, CAMS serviced Rs 27.1 lakh crore of MF AUM. The growth in the AUM serviced by CAMS has been largely led by equity assets in the past one year, resulting in the improvement in the proportion of high fee-earning equity assets to 45% by September '22 from 39% in September '21.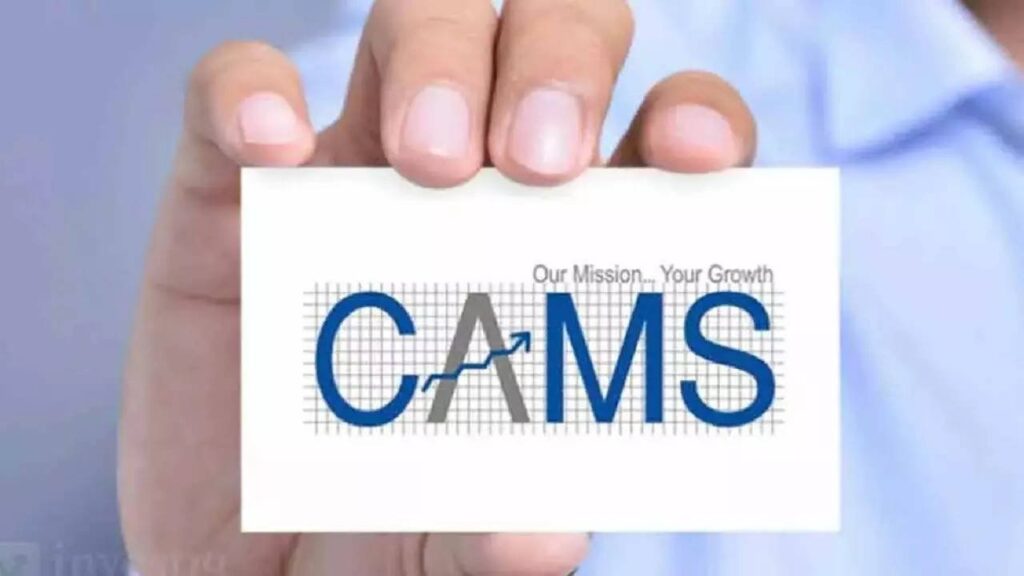 In a duopolistic industry, CAMS enjoys a 69% market share in terms of MF assets serviced as of September. But the high market share is not the only reason to consider CAMS. The business has high entry barriers and there are negligible risks to its existing market share which are the real moats of the business. Other business strengths include annuity-like revenue stream and a cash-rich balance sheet. It enjoys a high operating leverage, implying a gain from technological advancements and higher volumes. Overall, rising financial savings and digitisation are going to shape the future of financial services in the country. CAMS fits well into these themes. Positive on CAMS given the strong tailwinds for the MF industry and the vantage positioning of CAMS.
Godrej Properties ltd: Godrej Properties announced it has purchased about 62 acres of land in Kurukshetra, Haryana to develop a plotted residential project. The project will offer about 1.4 million square feet of plotted residential development. Earlier this month, Godrej Properties bought 18.6-acre land at Kandivali in Mumbai to develop a premium housing project with an estimated sales revenue of Rs 7,000 crore. Recently, the company partnered with the landowner for joint development of 14.27 acres of land in Gurugram, Haryana. It expects around Rs 3,000 crore sales revenue from development of a housing project on this land. Godrej Properties is expanding aggressively to encash rising housing demand. It is acquiring land outrightly and also entering into partnership with land owners to develop new projects. The management has already conveyed that the company has already crossed its full-year guidance of Rs 15,000 crore in terms of new business development. Positive on Godrej Properties given the strong business momentum and healthy balance sheet.