30/12/2022, Morning Updates,All Important News & Updates
Morning Updates
Morning Alert..
Banks' net NPA ratio at 10-yr low, GNPAs continue downward journey: RBI
The rise in profitability that aided banks to improve their provisions has resulted in net non-performing assets (NPAs) to net advances ratio falling to 1.3 per cent in September 2022 – the lowest in 10 years — the Reserve Bank of India's (RBI's) Financial Stability Report said. Net NPAs were at similar levels back in March 2012. As of end-September, net NPAs of private banks had fallen to 0.8 per cent, as against 1.8 per cent for public sector banks (PSBs). "The quarterly slippage ratio, which had been rising since December 2021, cooled off during Q2, 2022-23, with considerable improvement recorded by PSBs," the report said. The provision coverage ratio, which has been increasing steadily since March 2021, has reached 71.5 per cent in September 2022. However, the write-offs to gross NPA ratio increased in the first half of 2022-23 on an annualised basis, after declining for two consecutive years.
India's current account deficit in July-Sept rises sharply to 4.4% of GDP
India's current account deficit (CAD) shot up to an all-time high of $36.4 billion, about 4.4 per cent of the country's gross domestic product (GDP), in the quarter ended September 2022 (Q2FY23), owing to a widening of the merchandise trade gap. According to Bloomberg data, the previous highest CAD in absolute terms was $31.8 billion in the quarter ended December 2012 (Q3FY13). The CAD was $18.2 billion (2.2 per cent of GDP) in the first quarter ended June 2022 (Q1FY23) and $9.7 billion (1.3 per cent of GDP) a year ago (Q2FY22), said the Reserve Bank of India (RBI) in a statement. The high CAD in Q2FY23 was due to the widening of the merchandise trade deficit to $83.5 billion from $63 billion in Q1FY23 and an increase in the net outgo under investment income, the RBI added.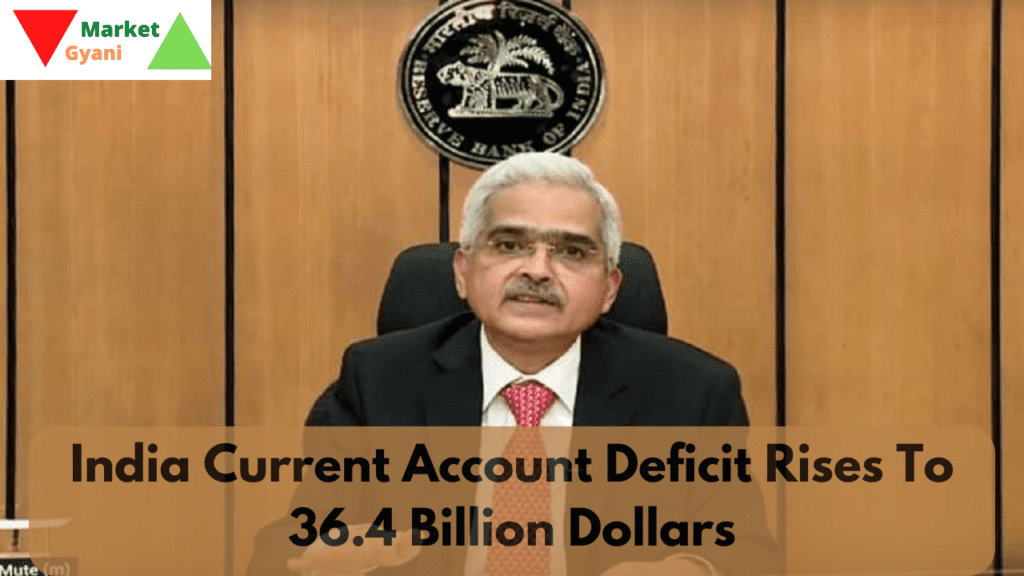 India unlikely to join Ukraine 'grain corridor', says MEA spokesperson
India is unlikely to join the Ukraine 'grain corridor', the External Affairs Ministry said on Thursday, adding bilateral mechanisms are in place for India to extend food grain assistance to several countries in the global south. "We have been extending assistance to countries from the south bilaterally. I don't have any clarity if we will join, probably not, our focus has been on bilateral south-south mechanisms," MEA Spokesperson Arindam Bagchi said when asked if India is considering joining the grain corridor. "As of now, I don't have intimation that we are looking to join this initiative," he said. The Initiative on the Safe Transportation of Grain and Foodstuffs from Ukrainian ports, also called the Black Sea Grain Initiative, is an agreement between Russia and Ukraine made with Turkey and the United Nations (UN) during the 2022 Russian invasion of Ukraine.
Commodity play
Gold – Rs 54342/10gm, Silver – Rs 67345/kg, Brcrude – Rs 6184/barrel, Degumsyoil – Rs 1296/10kg, Copper – Rs 721/kg.
Corporate News
Reliance Consumer Products to acquire majority stake in Lotus Chocolate.
Tata Power raises Rs 1,000 cr capital through non-convertible debentures.
PVR-INOX merger should get done by Feb next year: Director Siddharth Jain.
Megha-HCC joint venture lowest bidder for BKC bullet train station.
Mamaearth parent files papers for IPO, co-founders to dilute stake.
SGX Nifty indicates positive start to Indian markets trading at 18340 levels up by 60 points or 0.33%. Dow Jones also ended yesterday`s session in green up by 1.05% at close.
Sector in focus – Banks, Infrastructure, Pharma & Fertilizers.
Bulk Deals and insider Trades
Bulk Deals
*Kfin Technologies Limited : Morgan Stanley Asia (Singapore) Pte. Sell 1000000 Shares @ Rs. 365.04

*New Delhi Television Limi : Lts Investment Fund Ltd Sell 909500 Shares @ Rs. 339.03


Insider Trade
* Acquisition*
*Bajaj Sevashram Pvt. Ltd. Promoter Group Acquisition 98577 shares of Bajaj Holdings & Investment Ltd.

*K Gautam Director Acquisition 26123 shares of Ncl Industries Ltd.-$ on 29-Dec-22

*Aditya Narsing Rao Promoter Acquisition 17500 shares of Pennar Industries Ltd.-$ on 27-Dec-22

*Ashok Vishwanath Hiremath Promoter Group Acquisition 46762 shares of Hikal Ltd.

*Aziz Yousuf Zaveri Promoter Group Acquisition 4752 shares of Nrb Bearings Ltd.

*Tarun Arora Director Acquisition 200 shares of Zydus Wellness Ltd.-$ on 28-Dec-22

*Brett Enterprises Pvt. Ltd. Promoter Group Acquisition 4000 shares of Vaibhav Global Ltd on 28-Dec-22

*Disposal*
*Lavanya Kumar Rao Kondapalli Promoter Group Disposal 17500 shares of Pennar Industries Ltd.-$ on 28-Dec-22

*Marvel Indenting Private Limited Promoter Group Disposal 69261 shares of Indo Amines Ltd.

*Revoke*
*Zuari Industries Limitedformely Zuari Global Limited Promoter Revoke 400000 shares of Zuari Agro Chemicals Ltd. on 26-Dec-22

*Pledge*
*SNEHA ENCLAVE PRIVATE LIMITED Promoter Group Pledge 30000 shares of Emami Ltd.-$ on 27-Dec-22


Dividend Update
*Sarthak Metals Ltd. Interim Dividend Rs. 1 Ex Date 30-Dec-2022